We have used our platform for web & social media monitoring, PaloPro, to gather and analyse the latest trends in the discussions in the Greek online ecosystem for May.
Analysis include trends from social media, google searches trends and news that have been published in the Greek news websites.
TWITTER TRENDS
Twitter users are monopolizing the discussions around TV programs this month, especially for reality shows like Survivor, MasterChef, House of Fame and the Farm.
The daily broadcasting of the shows gives out several occasions for users to comment about them within the Twitter environment resulting in a large number of tweets overall at the end of the month, and leaving behind other subjects of interest from the Greek market.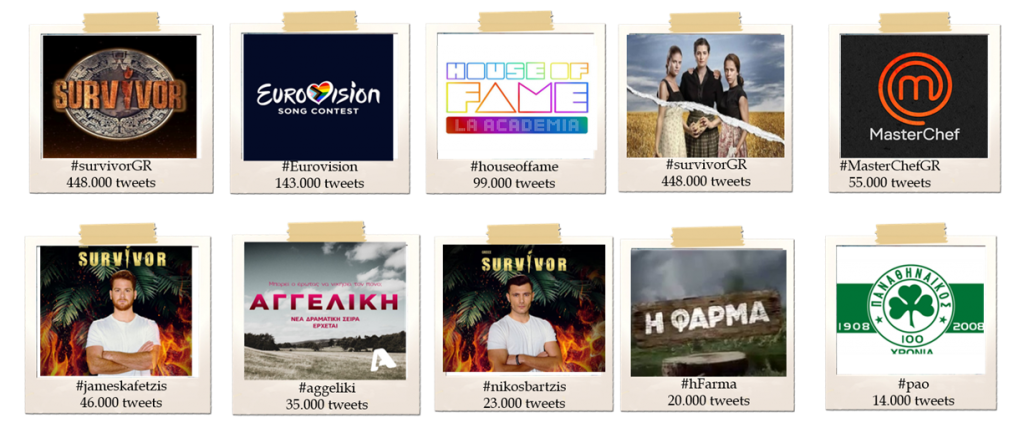 GOOGLE SEARCHES
Users have searched and showed particular interest in the Eurovision song contest and the winner Damiano David, representing Italy.
On the other hand, self tests and the platform of recording the results have showed high google searches in the last month.
The football's final cup Olympiakos vs. PAOK and the Champions League are the football subjects that have drawn more attention entering the TOP 10 of the google searches.
Finally, the rich timeliness of May has been also included in the searches for users with high interest on the murder at Glika Nera, the fire at Schinos and the murder of Tasos Basdekis.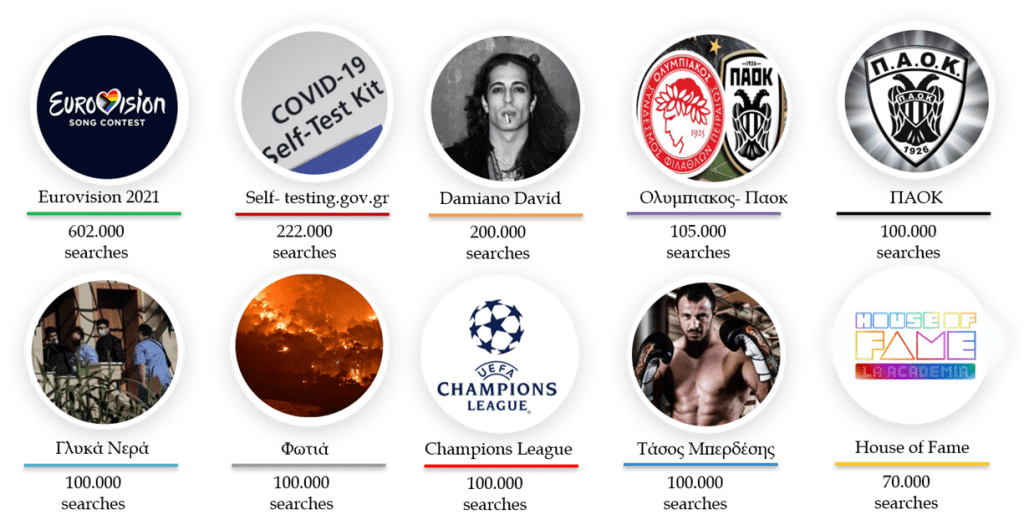 TOP NEWS
Despite the plenty and rich subjects of news for May, the daily update on the COVID and new cases in the country, still make this the no1 subject that is being written from several newsites in Greece.
The second most important news is relevant to the Greek- Turkey relations and more specifically on the Tsavousoglou visit in Athens.
The obviation of the COVID vaccines pattern that has been discussed from President Baiden, has been the second most important new, with 680 articles being written in May. Finally the hijacking of the Ryanair flight in Misk and the relocation of G. Lagos at the prison of Domokou conclude the top 5 news of this month.